8 Best Ramadan tableware and decor in UAE
Ramadan is a special time of year for Muslims, and it is a time when families and friends come together to break their fasts and share meals. To make your Ramadan meals more special, here are 8 best tableware and decor items you can consider in UAE: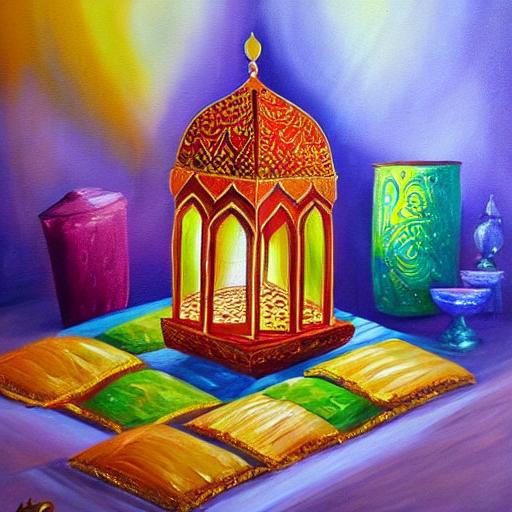 Ramadan-themed tablecloth - A beautiful Ramadan-themed tablecloth can instantly set the tone for your iftar or suhoor meals. Look for designs that feature traditional Islamic patterns or the crescent moon and stars.
Gold or silver flatware - For a touch of elegance, consider using gold or silver flatware for your Ramadan meals. This will add a luxurious touch to your table setting.
Glass tea cups - Tea is an essential part of Ramadan, and serving it in glass tea cups can add a touch of sophistication to your table setting. Look for cups that have traditional Islamic patterns or calligraphy.
Traditional Arabic coffee pot - A traditional Arabic coffee pot or dallah can be a beautiful addition to your table. It not only looks great but also keeps your coffee warm for longer periods.
Decorative lanterns - Lanterns are a staple in Ramadan decor and can add a warm and inviting feel to your iftar or suhoor gatherings. Look for lanterns with intricate designs and patterns.
Islamic calligraphy wall art - Islamic calligraphy is a beautiful form of art that can add a spiritual touch to your home decor during Ramadan. Look for wall art with verses from the Quran or other religious sayings.
Date palm-shaped serving dishes - Dates are a traditional food served during Ramadan, and serving them in date palm-shaped serving dishes can add a touch of authenticity to your iftar or suhoor meals.
Moroccan-style serving platters - Moroccan-style serving platters can add a touch of color and vibrancy to your table setting. Look for platters with intricate patterns and bright colors to make your meals more visually appealing.
Recent Posts
Finding the Perfect Gift for Every Occasion at CraftiHouse.comAre you looking for the per …

UAE gifts and souvenirsAs the UAE continues to grow as a popular tourist destination and business hu …

"Unwrap the Charm of Local Culture: Exploring Unique Gifts, Souvenirs, and Handicrafts at Our Gift a …