9 best places to visit in Jordan
Jordan is a beautiful country that offers visitors a range of experiences, from exploring ancient ruins to hiking through stunning natural landscapes. Here are the top 10 best places to visit in Jordan: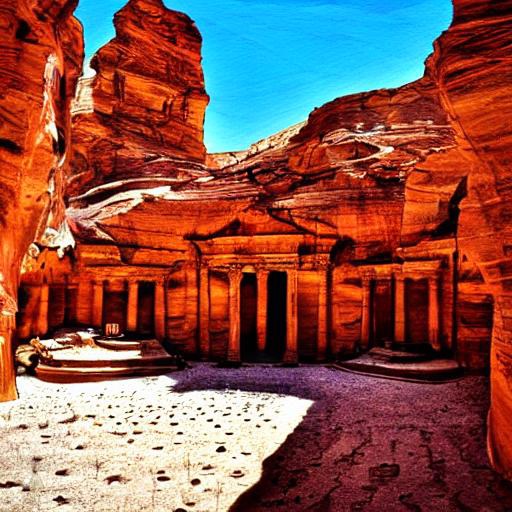 Petra: One of the world's most famous archaeological sites, Petra is an ancient city carved into rock that was once the capital of the Nabatean kingdom. The site features stunning temples, tombs, and amphitheaters.
Wadi Rum: A vast desert wilderness, Wadi Rum is known for its towering rock formations, red sand dunes, and Bedouin campsites. Visitors can explore the area by jeep or camel, or take a hot air balloon ride for a bird's-eye view.
Dead Sea: Located at the lowest point on Earth, the Dead Sea is a saltwater lake that is known for its healing properties. Visitors can float in the mineral-rich waters, cover themselves in therapeutic mud, and enjoy stunning views of the surrounding desert.
Amman: Jordan's capital city, Amman is a vibrant metropolis that offers a range of attractions, from ancient ruins and museums to modern art galleries and shopping districts.
Jerash: Known as the "Pompeii of the East," Jerash is a well-preserved ancient Roman city that features stunning architecture, temples, and theaters.
Aqaba: Jordan's only coastal city, Aqaba is located on the Red Sea and is known for its beautiful beaches and coral reefs. Visitors can go snorkeling or scuba diving to explore the underwater world.
Dana Biosphere Reserve: A protected natural area that covers 320 square kilometers, the Dana Biosphere Reserve features stunning canyons, mountains, and desert landscapes. Visitors can go hiking, bird watching, or stargazing.
Ajloun Castle: A 12th-century fortress built by the Muslim general Saladin, Ajloun Castle offers stunning views of the surrounding hills and valleys.
Madaba: Known as the "City of Mosaics," Madaba is home to some of the world's most impressive mosaic artwork .
Recent Posts
Finding the Perfect Gift for Every Occasion at CraftiHouse.comAre you looking for the per …

UAE gifts and souvenirsAs the UAE continues to grow as a popular tourist destination and business hu …

"Unwrap the Charm of Local Culture: Exploring Unique Gifts, Souvenirs, and Handicrafts at Our Gift a …