"Bohemian Decor: How to Bring Boho-Chic Style to Your Home"
Bohemian decor, also known as boho-chic, is a style that is both eclectic and relaxed. It is all about mixing patterns, textures, and colors to create a unique and personal space. If you're looking to bring a bohemian vibe to your home, here are some tips and ideas to get you started.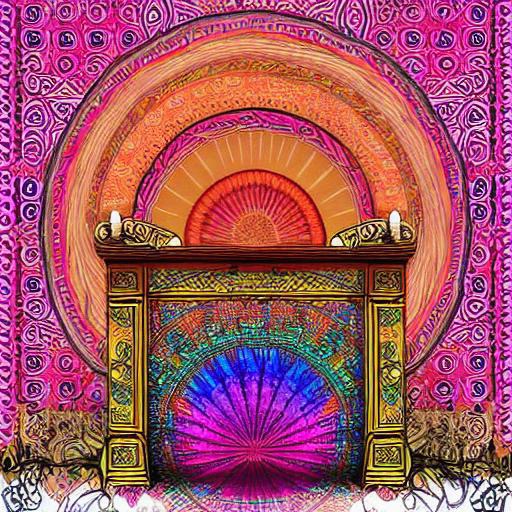 Embrace natural materials
Bohemian decor is all about embracing natural materials such as wood, rattan, and wicker. Incorporate these materials into your furniture, lighting, and decor for a boho-chic feel.
Mix and match patterns
Mixing patterns is a key element of bohemian decor. Don't be afraid to mix floral prints with geometric patterns, or stripes with paisley. The key is to choose colors that complement each other to create a cohesive look.
Use bold colors
Bohemian decor is known for its use of bold, vibrant colors such as deep reds, purples, and oranges. Use these colors on your walls, rugs, and decor items to add personality and depth to your space.
Add texture
Texture is another important element of bohemian decor. Use textiles such as Moroccan rugs, macrame wall hangings, and embroidered throw pillows to add texture and interest to your space.
Incorporate plants
Plants are an essential element of bohemian decor. Use large, leafy plants such as fiddle leaf figs or monstera to create a tropical feel, or use smaller plants such as succulents to add interest and texture to your space.
Use vintage finds
Bohemian decor is all about incorporating unique, one-of-a-kind items. Look for vintage finds such as antique mirrors, vintage rugs, and retro lighting fixtures to add character and charm to your space.
Create a cozy atmosphere
Bohemian decor is all about creating a cozy and inviting atmosphere. Use soft lighting, such as string lights or candles, to create a warm and inviting space.
Embrace imperfection
Bohemian decor is not about perfection. Embrace imperfection by using items that are imperfect or slightly worn. This will add to the eclectic and relaxed feel of your space.
In conclusion, bohemian decor is all about embracing individuality and creating a space that reflects your personality and style. Whether you choose to incorporate natural materials, mix and match patterns, or use bold colors, incorporating these ideas will help you create a boho-chic space that is both unique and inviting.
Recent Posts
Finding the Perfect Gift for Every Occasion at CraftiHouse.comAre you looking for the per …

UAE gifts and souvenirsAs the UAE continues to grow as a popular tourist destination and business hu …

"Unwrap the Charm of Local Culture: Exploring Unique Gifts, Souvenirs, and Handicrafts at Our Gift a …