"Discover the Rich Wildlife of Mombasa: From Savannas to Seas"
Mombasa, a coastal city in Kenya, is a paradise for wildlife enthusiasts. The city's rich biodiversity is home to a diverse range of animal species, including some of the world's most iconic wildlife. From the savannahs to the deep blue sea, Mombasa has something for every nature lover.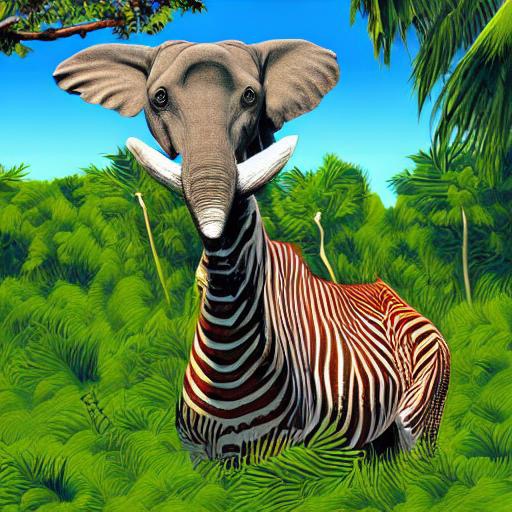 One of the main attractions in Mombasa is the Tsavo East and Tsavo West National Parks. These two parks are among the largest in Kenya, and they offer visitors a chance to see some of Africa's most spectacular wildlife, including lions, elephants, buffalos, leopards, and rhinos. The parks also feature diverse landscapes, from rugged hills and riverine forests to vast savannahs and swamps. Visitors can go on guided safari tours or self-drive and experience the beauty of the parks at their own pace.
Another must-visit destination in Mombasa is the Shimba Hills National Reserve. Located just 33 kilometers from the city, the reserve is home to a unique ecosystem of coastal rainforest, grasslands, and scrublands. Visitors can see some of the rarest animals in the region, including the endangered Sable antelope, elephants, giraffes, and several primate species. The reserve also boasts a stunning waterfall, Sheldrick Falls, which cascades 25 meters down into a pool below.
For marine wildlife enthusiasts, Mombasa has several options to explore the deep blue sea. The city's coastline is home to a vast variety of marine creatures, including dolphins, turtles, whales, and a vast array of fish species. Visitors can take guided tours to the coral reefs of Kisite Marine Park or Diani Beach, where they can snorkel or scuba dive to see colorful fish, coral formations, and other marine life. The sea turtle conservation program at the Watamu Marine Park and Reserve is also a popular destination, where visitors can learn about the conservation efforts for endangered sea turtle species.
Another unique wildlife experience in Mombasa is the Haller Park, which was formerly a limestone quarry. The park has been transformed into a thriving ecosystem that is home to a diverse range of flora and fauna, including giraffes, zebras, waterbucks, and several primate species. Visitors can take a guided tour of the park or walk along the nature trails to see the animals in their natural habitats.
In conclusion, Mombasa is a haven for wildlife enthusiasts who seek to experience the beauty and diversity of Africa's wildlife. With national parks, reserves, and marine parks, the city offers visitors a chance to see some of the rarest animals in their natural habitats. Whether it's a safari tour, a marine wildlife adventure, or a visit to the Haller Park, there's no shortage of opportunities to explore and appreciate Mombasa's abundant wildlife.
Recent Posts
Finding the Perfect Gift for Every Occasion at CraftiHouse.comAre you looking for the per …

UAE gifts and souvenirsAs the UAE continues to grow as a popular tourist destination and business hu …

"Unwrap the Charm of Local Culture: Exploring Unique Gifts, Souvenirs, and Handicrafts at Our Gift a …