Exploring the Mysteries and Wonders of Machu Picchu, Peru
Machu Picchu is an ancient Incan city located in the Andes Mountains of Peru. It was built in the 15th century and is considered to be one of the most important archaeological sites in South America. The site was abandoned during the Spanish conquest of Peru in the 16th century and was lost to the outside world until it was rediscovered by American archaeologist Hiram Bingham in 1911.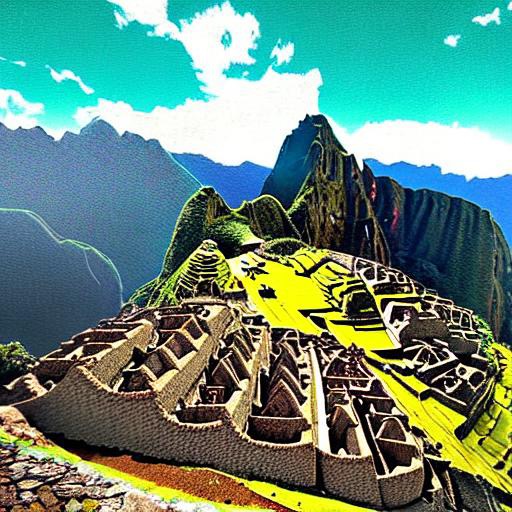 Machu Picchu is located at an altitude of 2,430 meters (7,970 feet) above sea level and is situated on a mountain ridge overlooking the Urubamba River valley. The site consists of more than 200 structures, including temples, palaces, and homes, all made from finely crafted stone blocks.
One of the most famous structures at Machu Picchu is the Intihuatana Stone, which is believed to have been used as a astronomical calendar. The stone is aligned with the winter solstice and was likely used by the Incas to mark the changing of the seasons.
Machu Picchu is considered to be one of the most important examples of Incan architecture and is also considered to be one of the Seven Wonders of the World. It attracts visitors from all over the world who come to see its impressive stone buildings and stunning mountain scenery. However, due to the high number of visitors, Machu Picchu has been designated a UNESCO World Heritage Site in danger, and measures have been taken to limit the number of visitors to the site to preserve its delicate ecosystem.
Recent Posts
Finding the Perfect Gift for Every Occasion at CraftiHouse.comAre you looking for the per …

UAE gifts and souvenirsAs the UAE continues to grow as a popular tourist destination and business hu …

"Unwrap the Charm of Local Culture: Exploring Unique Gifts, Souvenirs, and Handicrafts at Our Gift a …