Gift ideas for pregnant wife
If your wife is pregnant, it's important to find a gift that shows your support and appreciation for everything she's going through during this special time. Here are some gift ideas that are perfect for expecting mothers: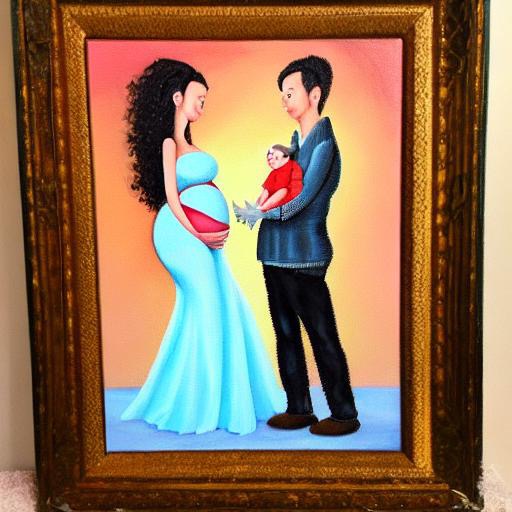 Prenatal Massage: Pregnancy can be tough on the body, so treat your wife to a relaxing prenatal massage that will help ease her aches and pains.
Maternity Clothes: As her body changes, your wife may need new clothes that fit comfortably and make her feel beautiful. Consider getting her a gift card to a maternity clothing store or purchasing a few new outfits for her.
Pregnancy Pillow: A pregnancy pillow can help your wife get a better night's sleep by providing support for her growing belly and back.
Photo Shoot: Capture the beauty of your wife's pregnancy with a professional maternity photo shoot that will create memories for a lifetime.
Baby Books: Give your wife a set of books on parenting and newborn care that will help her prepare for the arrival of your little one.
Birthing Classes: Sign your wife up for a childbirth education class that will help her feel more confident and prepared for labor and delivery.
Healthy Meal Delivery: Provide your wife with a gift card for a healthy meal delivery service that will make it easier for her to eat well and take care of herself during pregnancy.
Foot Massage: Pregnancy can cause swelling and discomfort in the feet and legs, so a foot massage or spa day can be a great way to help your wife relax and feel pampered.
Belly Casting Kit: Create a special keepsake by using a belly casting kit to create a mold of your wife's pregnant belly.
Birthstone Jewelry: Give your wife a personalized piece of jewelry that features the birthstone of your baby's due month, such as a necklace or bracelet.
In conclusion, the best gifts for a pregnant wife are those that show your love and support during this special time. Whether it's a prenatal massage, maternity clothes, or a birthing class, the most important thing is to make sure your wife feels appreciated and cared for.
Recent Posts
Finding the Perfect Gift for Every Occasion at CraftiHouse.comAre you looking for the per …

UAE gifts and souvenirsAs the UAE continues to grow as a popular tourist destination and business hu …

"Unwrap the Charm of Local Culture: Exploring Unique Gifts, Souvenirs, and Handicrafts at Our Gift a …