Eclogite
A dense metamorphic rock, eclogite is formed under tremendous pressures and depths. Green and pink are the predominant colors in rock (due to garnet and omphacite, respectively). Decorative uses of eclogite may be possible due to its color. Because it forms so deep, geologists can learn more about plate tectonics from it, since it forms at such great depths.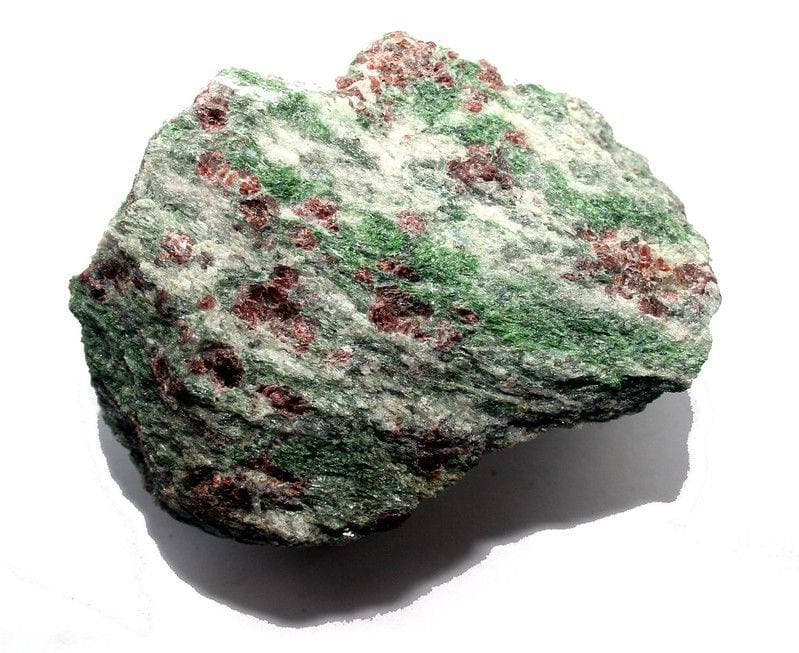 Healing Properties

It is believed that eclogite helps to clear the heart and solar plexus chakras. As a result, negative emotions like guilt, fear, and anger are replaced by positive ones, balancing emotions and restoring balance. Some say that meditation with this stone can increase self-esteem and confidence while restoring motivation.
All of the information in this section is metaphysical in nature. You should not use crystals in place of medical treatment.

Formation

Eclogite is typically formed by high-to ultra-high-pressure metamorphism of mafic rocks under low thermal gradients of pressure

Uses

The rock is commonly bright red or green, making it a popular option for countertops and other decorative elements in construction. This is not surprising since eclogite contains large garnets. It has also been used in cosmetics.
Recent Posts
Finding the Perfect Gift for Every Occasion at CraftiHouse.comAre you looking for the per …

UAE gifts and souvenirsAs the UAE continues to grow as a popular tourist destination and business hu …

"Unwrap the Charm of Local Culture: Exploring Unique Gifts, Souvenirs, and Handicrafts at Our Gift a …