Leather Toiletry Bag: The Perfect Personalized Gift for Him
Are you looking for a gift for the special man in your life? Whether it's for an anniversary, Valentine's Day, or as a groomsmen gift, a leather toiletry bag is a great option. It's a practical gift that he will use every day, and it can also be personalized to make it even more special.
A leather toiletry bag, also known as a dopp kit, is a small bag that is used to store personal grooming items such as a razor, toothbrush, and deodorant. It's a convenient way to keep all of these items organized and in one place, especially when traveling.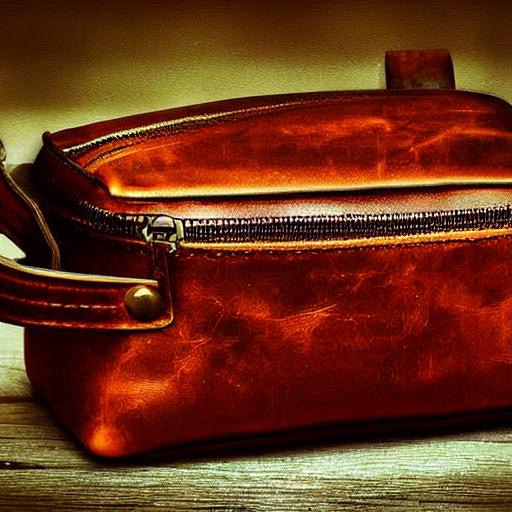 When it comes to choosing a leather toiletry bag, there are many options available. You can choose from different sizes, colors, and styles. Some bags have multiple compartments for added organization, while others have a simple, classic design.
One of the best things about a leather toiletry bag is that it can be personalized. You can have the bag monogrammed with the recipient's initials, name, or even a special message. This adds a personal touch that shows that you put thought and care into the gift.
A leather toiletry bag is also a great gift for groomsmen. It's a practical item that they can use on the day of the wedding and beyond. By personalizing each bag with the groomsmen's initials, it also serves as a special reminder of the wedding day.
When choosing a leather toiletry bag as a gift, consider the recipient's personal style and preferences. If they prefer a classic, timeless look, opt for a simple, brown leather bag. If they prefer something more modern and stylish, a bag with a unique design or color may be a better choice.
In conclusion, a leather toiletry bag is a practical and stylish gift that any man will appreciate. It's a great option for anniversaries, Valentine's Day, groomsmen gifts, or any occasion where you want to give a personalized gift that shows you care. With so many options available, you're sure to find the perfect bag that suits the recipient's style and needs.
Recent Posts
Finding the Perfect Gift for Every Occasion at CraftiHouse.comAre you looking for the per …

UAE gifts and souvenirsAs the UAE continues to grow as a popular tourist destination and business hu …

"Unwrap the Charm of Local Culture: Exploring Unique Gifts, Souvenirs, and Handicrafts at Our Gift a …