Meaningful and Memorable: Personalized Gift Ideas for Wedding
Are you looking for a unique and personalized gift to give to your significant other on your engagement day? Or perhaps you are in search of the perfect bridesmaid gift for your upcoming wedding? Look no further than a personalized engagement jewelry ring dish.
A ring dish is a small, decorative dish that is typically used to hold jewelry, such as rings or earrings. These dishes are often made of ceramic, porcelain, or glass, and come in a variety of shapes and sizes. However, what sets a personalized engagement jewelry ring dish apart is the ability to add a personal touch to the dish with custom engraving or painting.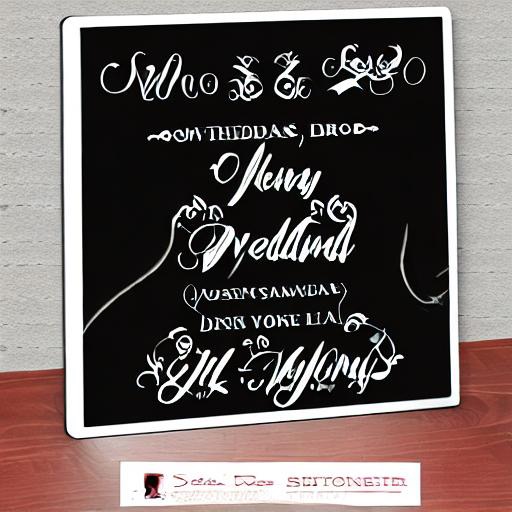 A personalized ring dish makes for a meaningful and thoughtful gift that your loved one can use every day. Not only is it a practical item for storing jewelry, but it also serves as a sentimental reminder of your special day. You can choose to include your names, initials, wedding date, or a special message to make the gift truly unique and personal.
But personalized engagement ring dishes are not just for brides-to-be. They also make great gifts for bridesmaids or any special women in your life. You can customize the dish with their name, a special message, or even a quote that holds a special meaning to your relationship.
Personalized ring dishes are not just limited to engagements or weddings. They also make for great gifts for birthdays, anniversaries, or any other special occasion. You can even create a customized dish for yourself to use as a decorative piece in your home.
In conclusion, personalized engagement jewelry ring dishes are a thoughtful and unique gift that will be cherished for years to come. They are not only practical but also serve as a sentimental reminder of your special day or the special bond you share with the recipient. So why not add a personal touch to your gift-giving and surprise your loved one with a custom ring dish?
Recent Posts
Finding the Perfect Gift for Every Occasion at CraftiHouse.comAre you looking for the per …

UAE gifts and souvenirsAs the UAE continues to grow as a popular tourist destination and business hu …

"Unwrap the Charm of Local Culture: Exploring Unique Gifts, Souvenirs, and Handicrafts at Our Gift a …