The Historic Centre of Rome: Exploring the Heart of the Eternal City
The Historic Centre of Rome is a UNESCO World Heritage Site that encompasses the city's most iconic landmarks, including the Colosseum, the Roman Forum, and the Pantheon. The historic center also includes the Piazza Navona, the Spanish Steps, and the Trevi Fountain, among other famous attractions.
Rome's historic center is home to some of the most impressive examples of ancient architecture in the world. The Roman Forum, for example, is a sprawling complex of ruins that was once the center of political and social life in ancient Rome. The Colosseum is another iconic landmark that draws millions of visitors each year. The Pantheon, a stunning temple dedicated to all the gods, is considered one of the best-preserved ancient buildings in the world.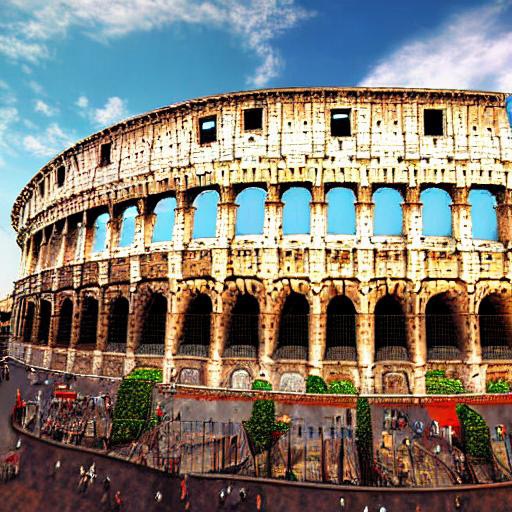 But the historic center of Rome is not just about ancient history. The city is also home to countless beautiful churches, museums, and art galleries. The Vatican Museums, for example, are home to some of the world's most famous art collections, including Michelangelo's Sistine Chapel ceiling.
Visitors to the historic center of Rome can also enjoy the city's vibrant culture and cuisine. The city is home to countless trattorias and restaurants serving up classic Italian dishes like pasta carbonara and pizza margherita. And the city's lively piazzas are the perfect place to enjoy a glass of wine or an espresso while soaking up the city's unique atmosphere.
A visit to the historic center of Rome is an opportunity to experience the city's rich history, culture, and cuisine. It is a must-see destination for anyone interested in ancient history, art, or architecture, and is sure to leave visitors with memories that will last a lifetime.
Recent Posts
Finding the Perfect Gift for Every Occasion at CraftiHouse.comAre you looking for the per …

UAE gifts and souvenirsAs the UAE continues to grow as a popular tourist destination and business hu …

"Unwrap the Charm of Local Culture: Exploring Unique Gifts, Souvenirs, and Handicrafts at Our Gift a …