"Top 10 Creative Gift Ideas for Women of All Ages"
As special occasions like birthdays, holidays, and anniversaries approach, many people struggle to find the perfect gift for the women in their lives. Whether it's your mother, wife, girlfriend, sister, or friend, you want to give them something meaningful, thoughtful, and creative that they will cherish and appreciate. If you're looking for inspiration, here are the top 10 creative gift ideas for women of all ages.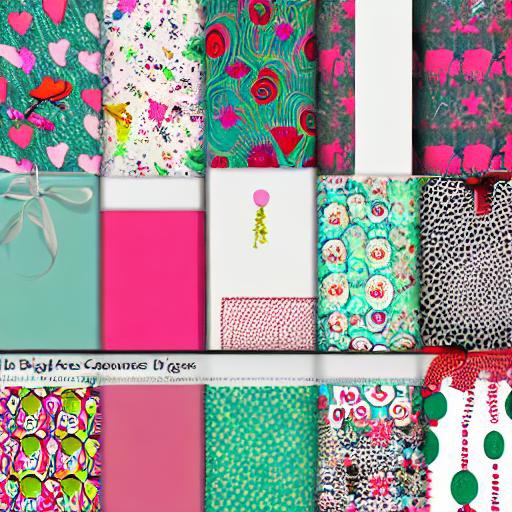 Personalized Jewelry Jewelry is always a classic gift, but you can make it more unique and special by personalizing it with their initials, name, birthstone, or a special message. You can choose from necklaces, bracelets, rings, earrings, and even custom-made pieces.
Subscription Boxes Subscription boxes are a great way to surprise your loved one with a monthly or quarterly delivery of curated items based on their interests and preferences. There are subscription boxes for beauty, fashion, wellness, food, books, and many more.
Experience Gifts Instead of giving a physical gift, you can give the gift of an experience that they will remember for a lifetime. You can book a spa day, concert tickets, cooking classes, wine tasting, hot air balloon ride, or a weekend getaway.
Personalized Photo Album or Scrapbook Collecting memories and photos is a great way to show how much you care. You can create a personalized photo album or scrapbook that captures your favorite moments together, whether it's a trip, a special event, or just everyday moments.
Customized Wine or Coffee Tumblers For the wine or coffee lover, you can gift them with a customized tumbler that keeps their beverage at the perfect temperature and showcases their personality or favorite quote.
Personalized Stationery If she loves to write, draw, or plan, personalized stationery is a thoughtful gift that she'll appreciate. You can choose from notepads, journals, pens, pencils, stickers, and more.
DIY Gifts If you're crafty, you can create a DIY gift that shows your creativity and care. You can make a homemade candle, a knitted scarf, a painted canvas, or a baked treat that she'll love.
Home Decor For the homebody, you can gift them with a unique piece of home decor that adds personality and style to their living space. You can choose from a framed print, a personalized pillow, a cozy blanket, or a decorative vase.
Personalized Phone Case Most people carry their phone everywhere, so a personalized phone case is a great way to showcase their style and protect their device. You can choose from a variety of designs, colors, and materials.
Charity Donation If she's passionate about a particular cause or charity, you can make a donation in her name that supports their mission and makes a difference in the world. You can choose from a wide range of charities, from animal welfare to environmental conservation to social justice.
In conclusion, finding the perfect gift for the women in your life can be a daunting task, but with a little thought and creativity, you can make it a memorable and meaningful experience. Whether you choose a personalized jewelry, an experience gift, a DIY gift, or a charity donation, the most important thing is to show your love, appreciation, and gratitude in your own unique way.
Recent Posts
Finding the Perfect Gift for Every Occasion at CraftiHouse.comAre you looking for the per …

UAE gifts and souvenirsAs the UAE continues to grow as a popular tourist destination and business hu …

"Unwrap the Charm of Local Culture: Exploring Unique Gifts, Souvenirs, and Handicrafts at Our Gift a …