"Top 10 Unique Gift Ideas for Men of All Ages"
Are you struggling to find the perfect gift for the men in your life? Whether it's for a birthday, holiday, or just because, finding a gift that is both unique and meaningful can be a challenge. To help you out, here are ten gift ideas for men of all ages.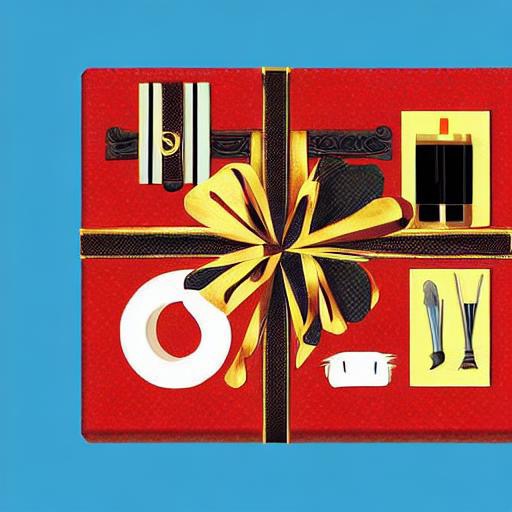 Personalized whiskey or beer glasses: For the man who enjoys a good drink, personalized glasses add a special touch to his drinking experience. You can customize the glasses with his name, a special message, or even his favorite sports team.
Smartwatch: A smartwatch is a great gift for the tech-savvy man who likes to stay connected. Not only can he keep track of his fitness goals and monitor his health, but he can also receive notifications, make phone calls, and even control smart home devices right from his wrist.
Drone: For the man who loves adventure and exploration, a drone is a unique and exciting gift. He can capture stunning aerial footage, explore new places from a different perspective, and even participate in drone racing events.
Virtual reality headset: Virtual reality is becoming more popular by the day, and a VR headset is an excellent gift for the man who loves gaming or wants to experience new technologies. With a VR headset, he can immerse himself in a new world and explore things in a way he never thought possible.
Leather wallet: A high-quality leather wallet is a timeless and practical gift that every man needs. It's a perfect place to store his cash, credit cards, and other important items. Look for a wallet that is made from genuine leather and has plenty of compartments and card slots.
Portable grill: For the man who loves to grill, a portable grill is an excellent gift for camping trips, tailgating, or backyard BBQs. Look for a grill that is lightweight, compact, and easy to transport.
Noise-cancelling headphones: Whether he's traveling, working, or just trying to relax, noise-cancelling headphones are a great gift for any man. They block out external noise, allowing him to enjoy his music, podcasts, or audiobooks in peace.
Professional grooming kit: A grooming kit that includes a razor, trimmer, and other essentials is a great gift for the man who likes to take care of his appearance. Look for a kit that is made from high-quality materials and includes all the tools he needs to look his best.
Subscription box: A monthly subscription box tailored to his interests is a unique and thoughtful gift that keeps on giving. Whether he's into grooming products, snacks, or tech gadgets, there's a subscription box out there that will pique his interest.
Experience gift: Finally, consider giving an experience gift, such as a hot air balloon ride, cooking class, or brewery tour. It's a memorable and unique gift that he will never forget.
In conclusion, finding the perfect gift for the men in your life doesn't have to be difficult. These ten gift ideas are sure to please men of all ages and interests, from the tech-savvy to the outdoorsman to the fashion-forward. With a little thought and creativity, you can find a gift that is both unique and meaningful.
Recent Posts
Finding the Perfect Gift for Every Occasion at CraftiHouse.comAre you looking for the per …

UAE gifts and souvenirsAs the UAE continues to grow as a popular tourist destination and business hu …

"Unwrap the Charm of Local Culture: Exploring Unique Gifts, Souvenirs, and Handicrafts at Our Gift a …