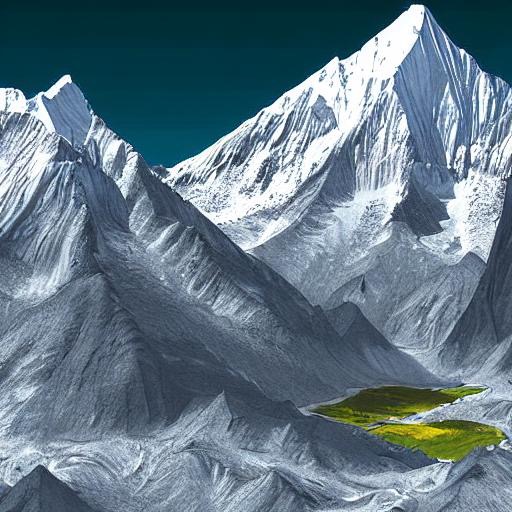 "Trekking, Temples and Tranquility: Discover the Wonders of Nepal"
Nepal is a country that is known for its breathtaking natural scenery, rich cultural heritage, and friendly locals. From the towering peaks of the Himalayas to the tranquil temples of Kathmandu, Nepal is a destination that offers visitors an unforgettable and authentic travel experience.
One of the main attractions in Nepal is trekking in the Himalayas. The country is home to eight of the world's ten highest peaks, including Mount Everest, the highest peak on Earth. Trekking in Nepal offers visitors an opportunity to experience the stunning natural beauty of the Himalayas, including snow-capped mountains, glaciers, and high-altitude lakes. The most popular treks in Nepal include the Everest Base Camp Trek, the Annapurna Circuit Trek, and the Langtang Valley Trek.
Another must-visit destination in Nepal is Kathmandu, the country's capital city. Kathmandu is known for its rich cultural heritage, and the city is home to several UNESCO World Heritage Sites, including the Pashupatinath Temple, the Boudhanath Stupa, and the Swayambhunath Stupa. Visitors can explore the ancient temples, palaces, and traditional markets of Kathmandu and learn about the city's history and culture.
For those seeking tranquility and spiritual enlightenment, Nepal has several meditation and yoga centers. The country is known for its traditional practice of yoga and meditation, and visitors can enroll in courses and retreats to learn these practices from experienced teachers. The Kopan Monastery and the Osho Tapoban are popular meditation centers in Nepal, and visitors can also practice yoga at several yoga centers, including the Nepal Yoga Home and the Tushita Nepal Yoga Retreat.
Another unique experience in Nepal is the Chitwan National Park, located in the southern part of the country. The park is home to a diverse range of wildlife, including tigers, rhinos, elephants, and several bird species. Visitors can go on guided jungle safaris, canoe rides, and elephant rides to see the animals in their natural habitats. The park also features several traditional Tharu villages where visitors can learn about the local culture and lifestyle.
In conclusion, Nepal is a destination that offers visitors a unique and authentic travel experience. From trekking in the Himalayas to exploring the ancient temples of Kathmandu, the country has something for every traveler. Whether it's seeking spiritual enlightenment or experiencing the natural beauty of Chitwan National Park, Nepal is a destination that will leave visitors with unforgettable memories.
Recent Posts
Finding the Perfect Gift for Every Occasion at CraftiHouse.comAre you looking for the per …

UAE gifts and souvenirsAs the UAE continues to grow as a popular tourist destination and business hu …

"Unwrap the Charm of Local Culture: Exploring Unique Gifts, Souvenirs, and Handicrafts at Our Gift a …