UAE Customized Coins frame
Are you looking for a unique and customized gift for your next event or giveaway? Look no further than a customized UAE coins frame.
Coins frames are a great way to display and preserve special coins, and with customization options, they make for a memorable and thoughtful gift. A customized UAE coins frame is the perfect way to show off your love for the Emirates and make a lasting impression on your guests or clients.
Not only are customized coins frames a great giveaway gift for events, but they also make for excellent promotional gifts. With a customized printed logo or text, you can advertise your brand or event while also providing a useful and attractive gift to your customers or attendees.
UAE coins frames are also a great souvenir to take home from a trip to Dubai, Abu Dhabi, or anywhere else in the UAE. They can be customized with images and text specific to your visit, making for a truly unique and personal souvenir.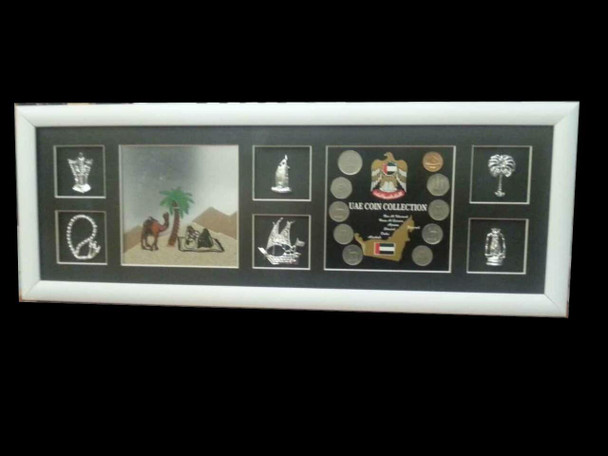 Customized coins frames are available in a variety of materials, including wood, metal, and acrylic. They can also be designed in a range of sizes, from small desktop frames to larger wall-mounted displays.
When choosing a customized UAE coins frame, consider the style and design that best fits your needs. Some frames may feature intricate designs or patterns, while others may be more minimalist and modern. You can also choose from a range of colors and finishes to create the perfect look for your customized coins frame.
In conclusion, a customized UAE coins frame is an excellent choice for a giveaway gift or promotional item for your next event. It is also a great souvenir to take home from your travels in the Emirates. With customization options available, you can create a truly unique and personalized gift that will be cherished for years to come. So, why not consider a customized coins frame for your next event or gift-giving occasion?
Recent Posts
Finding the Perfect Gift for Every Occasion at CraftiHouse.comAre you looking for the per …

UAE gifts and souvenirsAs the UAE continues to grow as a popular tourist destination and business hu …

"Unwrap the Charm of Local Culture: Exploring Unique Gifts, Souvenirs, and Handicrafts at Our Gift a …