"10 Unique and Thoughtful Christmas Gift Ideas for Everyone on Your List"
The holiday season is upon us, and it's time to start thinking about Christmas gifts for our loved ones. Finding the perfect gift can be a challenge, but with a little creativity and thoughtfulness, you can give a gift that will be cherished and remembered for years to come. Here are some ideas to get you started.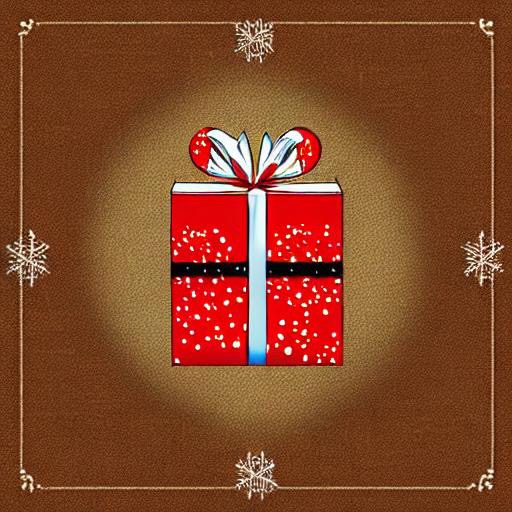 Personalized Gifts: Personalized gifts are always a hit during the holidays. Consider getting a custom-made ornament, a photo book, or a personalized piece of jewelry. These gifts show that you've put thought and effort into choosing something special for the recipient.
Technology: Technology is always a popular gift, and there are many options available for all ages and interests. A new smartphone, smartwatch, or tablet can make a great gift for someone who enjoys staying connected and organized. Alternatively, a Bluetooth speaker, headphones, or a gaming console might be perfect for someone who loves music or video games.
Subscription Boxes: Subscription boxes are a great way to give the gift that keeps on giving. There are subscription boxes for everything from beauty products to snacks to books, so you're sure to find one that fits the recipient's interests. Plus, they'll receive a new surprise every month!
Home Décor: If your recipient loves decorating their home, consider getting them something special to add to their collection. A unique piece of artwork, a cozy throw blanket, or a set of scented candles can make a great addition to any home.
Experience Gifts: For those who value experiences over material possessions, consider giving an experience gift. This could be anything from a concert ticket to a cooking class to a weekend getaway. These gifts create memories that will last a lifetime and show the recipient that you value spending time with them.
Food and Drink: Food and drink are always a popular gift during the holiday season. Consider getting a gift basket filled with gourmet treats, a bottle of their favorite wine or liquor, or a gift card to a local restaurant.
Health and Wellness: For those who prioritize their health and wellness, consider getting a gift that will help them stay on track. This could be a fitness tracker, a yoga mat, or a subscription to a meditation app.
In conclusion, the perfect Christmas gift is one that shows thoughtfulness and consideration for the recipient's interests and needs. Whether it's a personalized gift, a piece of technology, a subscription box, a home décor item, an experience gift, food and drink, or something that promotes health and wellness, the right gift can make this holiday season unforgettable. Happy shopping!
Recent Posts
Finding the Perfect Gift for Every Occasion at CraftiHouse.comAre you looking for the per …

UAE gifts and souvenirsAs the UAE continues to grow as a popular tourist destination and business hu …

"Unwrap the Charm of Local Culture: Exploring Unique Gifts, Souvenirs, and Handicrafts at Our Gift a …