Yemen art and handicrafts
Yemen has a rich tradition of art and handicrafts that reflect its cultural and historical heritage. Here are some examples of Yemeni art and handicrafts: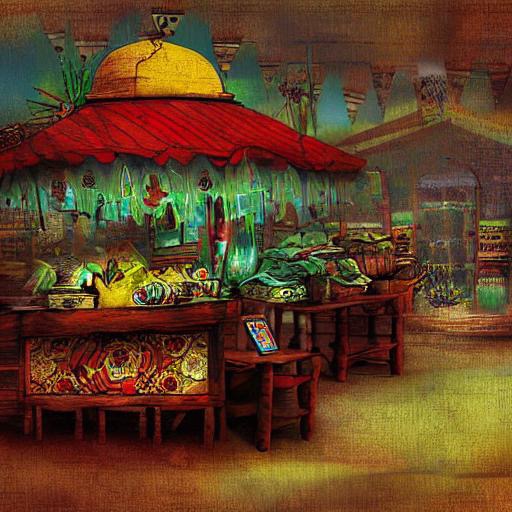 Filigree jewelry - Yemen is known for its intricate silver filigree jewelry, which is often worn by women on special occasions.
Zabut - This is a traditional Yemeni embroidered rug that is made using bright colors and intricate patterns. It is often used as a decorative piece in homes.
Jambia - The jambia is a traditional Yemeni dagger that is worn by men as a symbol of status and prestige. The handle is often decorated with precious stones and intricate designs.
Pottery - Yemeni pottery is known for its unique shapes and vibrant colors. It is often used to make cups, plates, and other household items.
Basketry - Yemeni women are skilled at weaving baskets and mats from palm fronds. These items are often used for carrying and storing food.
Carpets - Yemen is famous for its carpets, which are hand-woven using traditional techniques. The designs are often inspired by the natural landscape and geometric patterns.
Yemeni Manuscripts - Yemeni manuscripts are highly valued for their historical and cultural significance. They are often decorated with intricate calligraphy and colorful designs.
Silverware - Yemeni silverware is highly sought after for its intricate designs and high quality. It is often used for special occasions such as weddings and religious celebrations.
These are just a few examples of the rich and diverse Yemeni art and handicrafts. Yemen's artistic heritage reflects its rich cultural and historical traditions, and many of these traditions are still being practiced today.
Recent Posts
Finding the Perfect Gift for Every Occasion at CraftiHouse.comAre you looking for the per …

UAE gifts and souvenirsAs the UAE continues to grow as a popular tourist destination and business hu …

"Unwrap the Charm of Local Culture: Exploring Unique Gifts, Souvenirs, and Handicrafts at Our Gift a …